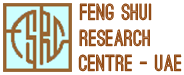 Commercial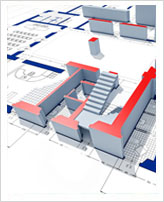 Business and Commercial
When choosing to buy or rent premises for a business, choosing location is a major factor. A Feng Shui Consultant can assist in this process by analysing the location and surrounding areas to determine the best flow of qi for the type of business.
A pre-rent or purchase property survey or property selection can be performed. Auspicious date selections can also be analysed to advise on the best time to launch new products or open a new businesses venture.
Feng Shui Consultancy International provides effective commercial Feng Shui services in Dubai. We help your business to have energy and suggest designing according to Feng Shui principles. Feng Shui spatial principles can help you engineer a space that will enhance your business. Our Feng Shui recommendations ensure that your working environment brings positive energy to your business and prosperity. We offer services for Feng Shui for offices, Feng Shui for schools and Feng Shui for hotels. If you want to improve your business success, add Feng Shui elements to your office environment.
Feng Shui can turn a bankrupt business into a thriving, successful business. Major corporations and small businesses use Feng Shui to enhance their business with great success.
When the flow of qi is in harmony in a business environment this can create new business opportunities and increase profits.
Employees are an asset to all businesses and are included in the assessment along with the premises. This ensures that all departments and employees are correctly placed and can tap into the positive energy, establishing a creative, productive environment and better communication.
Feng Shui can be used to improve any business – here are just a few examples (for more information please see the list of Our Clients on the About Us page):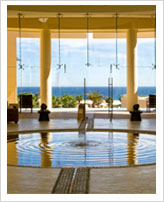 Shops/Shopping Malls
A shop's location is important whether in a street or a shopping mall. A Feng Shui consultation will assist in increasing 'footfall', and advise on the best place to display items and the best position for the cash register to be placed, to potentially increase profits.
Restaurants /Cafes
A Feng Shui consultation will advise on the best area for food preparation, seating arrangements, fast food counters, interior decorating and the correct placement of the entrance door, all of which will provide the optimum environment for the best business potential.
Educational Establishments
Nursery, Schools, Colleges and Higher Education Establishments: The correct placement of classrooms and play areas are extremely important in establishing a harmonious learning environment and can improve the studying and well-being of students and teachers. A Feng Shui consultation can advise on the best way to achieve this, as well as advising on the best colour scheme to use for calming areas and stimulating areas.
Health and Wellness
Hospitals, Healthcare Clinics, Dental Clinics, Veterinary Clinics, Beauty Spas: All of these establishments can benefit from a Feng Shui consultation in advising on the correct layout for reception areas, clinics, operating theatres, treatment rooms, colour schemes and placement of equipment, ensuring staff and clients are in a beneficial and comfortable environment.
CASE STUDIES

Relocation to a New Office in Dubai
Problem: finding a suitable office for a business that had outgrown its current premise.
A range of ten offices were assessed and measured from a Feng Shui perspective and three were identified as acceptable. Once the selected office had been purchased a full Feng Shui audit was conducted to identify the correct location for the various departments.
Business – X (*)
Problem: Business X was almost bankrupt.
Their work premises was assessed using 3 different methods of Feng Shui, Dagua and Date Selection and number of recommendations were made.
After following our recommendations fully, Business – X (*) turned around in a week and went on to make billions of dollars.
*Name withheld for client confidentiality.
Freight Company in Abu Dhabi
Problem: high turnover of staff and lack of sales.
The area related to the relationship between the company and staff was not stable. The area related to sales had some energy flow but this was very weak.
After a comprehensive assessment a series of recommended physical changes to the arrangement of the premises were made to allow for an increased and smoother flow of energy.
The staff turnover significantly decreased and sales started to improve imediately.