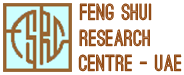 Industrial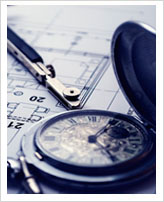 Business Premises and Warehouses
When choosing to buy or rent premises for a business, choosing location is a major factor. A Feng Shui Consultant can assist in this process by analysing the location and surrounding areas to determine the best flow of qi for the type of business.
A pre-rent or purchase property survey or property selection can be performed. Auspicious date selections can also be analysed to advise on the best time to launch new products or open a new businesses venture.
Feng Shui Consultancy International offers Industrial Feng Shui services in Dubai, UAE. Each and every business has several active Feng Shui elements and we help to make you understand them and also suggest the best solutions. We will study see which element choice feels and looks better, in terms of colors and shapes, as each Feng Shui element is expressed in specific colors and shapes. We conduct Feng Shui workshops in Dubai and also do Feng Shui for landscapes.
Industrial Business Premises and Warehouses
The majority of industrial business areas are located within a designated area of any town or city. Location is an important aspect for any business, but if that business is failing to be as profitable as hoped, and the location can't be changed, a Feng Shui consultation will be extremely beneficial in auditing the internal factors, such as office layout, and staff placement and the external environmental factors, and will advise on what improvements can be made to enhance the flow of qi.
A Feng Shui analysis is also important for any changes within a company such as major expansion plans, company restructuring, or the launch of new products. Auspicious date selection can be analysed for the best time to make changes.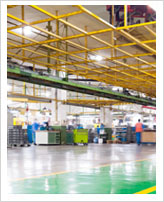 Industrial/Manufacturing Plant Design and Construction
Regardless of whether you plan to build a small or large scale industrial/manufacturing plant, the location aspect of any building is a key feature. A Feng Shui consultation will determine the best strategic allocation for all site buildings to maximise your business potential.
Without the restrictions of a ready-made structure, industrial/manufacturing and construction projects are perfect opportunities to create and construct the best possible plant design and work environment for your organisation.
The best placement for offices, staff, production and assembly lines can be assessed along with the external environmental factors resulting in the ideal placement of key aspects for your business.
Our Feng Shui Consultants can work closely with Plant Design Management, Architects, Engineers, Contractors, and builders to produce a unique blue print for your business. Pre-land selection surveys can be performed and auspicious date selection can be analysed to launch production lines and new business ventures.
CASE STUDIES

Business – X (*)
Problem: Business X was almost bankrupt.
Their work premises was assessed using 3 different methods of Feng Shui, Dagua and Date Selection and number of recommendations were made.
After following our recommendations fully, Business – X (*) turned around in a week and went on to make billions of dollars.
*Name withheld for client confidentiality.
Toy Factory in UAE
Problem: zero sales for about 6 months.
The factory was very successful until 2004 when sales dropped off dramatically. The factory had good products but little revenue.
The Feng Shui Assessment yielded a need to improve a very specific area of the factory to activate the energy related to sales. Once the recommended modifications to the premises were carried out, sales started again – within days!
Following the consultation, the factory benefited from a steady and sustained increase in sales.
Freight Company in Abu Dhabi
Problem: high turnover of staff and lack of sales
The area related to the relationship between the company and staff was not stable. The area related to sales had some energy flow but this was very weak.
After a comprehensive assessment and a series of recommended physical changes to the arrangement of the premises were made to allow for an increased and smoother flow of energy.
The staff turnover significantly decreased and sales started to improve.