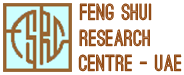 Residential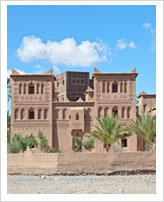 Feng Shui for Homes
A Feng Shui consultation will harmonize and correct energies to bring the optimal flow of positive qi to your home environment. This positive qi will enhance all aspects of your life: your career, relationships, health and wealth.
Feng Shui is a science and an art. The layout of rooms and placement of furniture will depend on its use, this is especially important for bed placement to ensure a good night's sleep.
Feng Shui Consultancy International offers exclusive Residential Feng Shui Services in Dubai, UAE. Be it a new flat or an existing residence, good Feng Shui can create a harmonic environment to all and allowing everyone to flourish in all areas like happiness, career, education, health and love. We provide professional Feng Shui services to all types of residences in Dubai, UAE.
More people are working from home and a Feng Shui consultation will highlight the best area in the home to have an office area and to make business calls. With more technological devices in use now, the Electromagnetic field and Geopathic stress of the building is also evaluated.
A room should look beautiful, the objects should be beautiful and the overall result should be harmonious. This is where Feng Shui is an art because there is an art of achieving the neutralisation of energy and making something appear beautiful.
However, if the room has very negative energy, no amount of beauty will make it feel good. Using Traditional Feng Shui, the negative energy can be neutralised or turned into positive qi.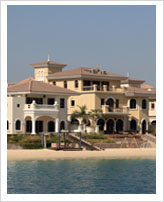 Interior Design – Colours
The colour scheme of your home can have a dramatic influence on the health and well being of the occupants, physically and emotionally. A Feng Shui consultation will advise on the most suitable colours to use for everyone to live together harmoniously.
Colours have an impact, depending on the qi of the room. For instance, if there is too much 'Fire' colour, a room may need to be cooled by the use of dark blue or very neutral colours. If used incorrectly, colour can have a negative impact on a room.
Renovation
If you are planning renovations to your home, it is a good idea to have a Feng Shui consultation prior to starting. This will ensure that advice can be given on the best time to do building work without disturbing the flow of qi and to ensure the renovation plans are in harmony with the overall Feng Shui of your home.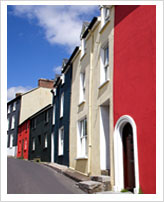 New Builds
If you are planning on building a new home, a Feng Shui Consultation is invaluable from the outset for getting the correct orientation of the house, layout of rooms, front door, garden design and the best time to start building the project. The Feng Shui Consultant can liaise with architects and builders.
Feng Shui For Gardens
Small and large gardens can be enhanced with Feng Shui features. The correct colours and shapes of plants and flowers and the correct positioning of a water feature (if required) all contribute to the positive flow of qi.
Safe play areas for children can be established and the best areas for growing vegetables and herbs can be determined.
Relocating to a New Property
Finding a new property that is perfect for you can be made a lot easier with a Feng Shui Consultation. A pre-purchase property survey or property selection survey can be performed.
The location of the property and its surrounding forms will be analysed to determine the best flow of qi to enhance your lifestyle. All of this can be done remotely with the aid of photographs, Google Earth and floor plans.
CASE STUDIES

New Build Property Location
Problem: Selection of the optimal plot for health, happiness and financial stability.
Consultations via Skype were conducted for the purpose of informing the client about suitable land purchase. A remote audit of several potential plots was undertaken with one plot showing significant potential. The build followed the recommendations and the result was a positive and supportive home for those living there.
Improving Financial Stability
Problem: Low financial state with no signs of improvement.
Initial consultation rectified sub-optimal advice previously received by the client. Further assessment provided several recommended changes which were followed.
Within a week, improvements were seen and within a month the client had won a lucky draw in the National Bonds. Although a small win it was all part of the turn-around. The client experienced a steady improvement in financially stability and career standing, accompanied by a fantastic increase in pay package!
Securing the Safety of a Property
Problem: Financial Difficulty and Lack of Security.
The first consultation occurred at a time of financial hardship and mounting debt. The Feng Shui assessment also revealed the possibility of a fire. The recommended actions were carried out.
As a result of the audit and changes financial harmony was restored and the property was protected. The predicted fire did occur in an adjacent property (on the floor beneath) – but this property was not affected.