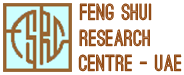 Testimonials
We have consulted Vicky a couple of times for our homes, when we were based in Dubai and whilst currently living in Australia. Both times Vicky has helped and guided us towards creating a positive and supportive environment for our lives and goals.

When building our home in Australia, we consulted Vicky right from land purchase until construction completion. Vicky provided us with timely, contemporary, practical, easy-to-implement advice that has helped us attract positive energy to our home and lives. Her great understanding of Feng Shui, prompt replies, eagerness to help and excellent communication skills made the long distance consultation process very smooth and efficient.

Vicky has a great understanding of Feng Shui and I would highly recommend her!

She is a thorough professional, maintains confidentiality and enjoys educating people about Feng Shui and its benefits. She is a friendly and loving person who genuinely cares and gets great delight in others success.

Vicky's suggestions are invaluable and have brought harmony, love and financial success into our lives. We continue to consult with Vicky and continue to implement her recommendations.

Jennifer and Suraj Karki, Perth, WA
I first was introduced to Vicky 6 years ago, and was told to bring a notepad and a pen, as I would be taking a lot of notes (I'm surprised my pen didn't run out)!

We operate four spas in Dubai, and Vicky had been consulting the spa owner since opening back in 2004. In my previous position I had learned some of the basics of Feng Shui, but I had never really delved into the depths of it to understand it further, nor was I aware of the tangible results you could achieve in business… I thought it was all about moving the furniture around!

From the minute Vicky entered the spa the phones starting ringing off the hook. Apparently that was normal. As Vicky explained more in detail I was able to understand Feng Shui and how it worked with the business. All our spas use Feng Shui, and I feel it truly assists in creating a welcoming ambience for our clients, as well as a positive working environment for the team.

We consult Vicky before we even take on a location, if she says the location is right, after performing her analysis, only then will we take it on. We recently moved our head office, and we viewed multiple locations and held off until we found the right one. We are really happy with the location, and we have improved focus, a happier working environment and have a more productive team now.

In the spas should we encounter a slow business period, unexplained staffing issues or generally a lot of maintenance issues, we have Vicky on speed dial. Vicky then will consult and give us 'cures' depending on the issues at hand.

Not everything can be fixed by Feng Shui of course, however 9 times out of 10 Vicky will advise and we see an improvement in either the situation or business.

In the end you have to lean into it and believe. Vicky will determine the build out of your location, check window placement, doors, walls… And make her suggestions, of which you are wise to follow.

Vicky will advise on the interior also, colour schemes. Vicky works alongside our interior designer and the contractor. Working hand in hand from the start certainly makes it a lot easier to get it right.

Although we may not understand all the ins and outs of Feng Shui, we can say hand on heart it works for us! With Vicky's guidance we have managed to grow our business from 1 spa to 4, we truly believe that Feng Shui creates harmony within the team and financial rewards within the business.

Alex Hurt, SensAsia Urban Spas, UAE.
I first came into contact with Vicky Moane when I profiled her for Society Dubai magazine. I was writing a feature on Women Who Can Change Your Life. At the time I did not realize how apt this description of Vicky would prove to be.

I have always been interested in feng shui, and after talking to Vicky I asked her to come and have a look at my apartment. I was impressed with the scientific nature of her consultation and also her down to earth personality in a profession which can be seen as a bit 'airy-fairy'. It was not until I talked with her that I realized the different schools of feng shui with different methods. Vicky uses Xuan Kong Da Gua as well as Flying Stars and incorporates Water Methods when doing her consultations.

When I asked Vicky to come to my apartment in January 2007 I had just gone through possibly the worst year of my life. From every point of my life was a struggle – professionally, personally and financially. I was amazed that from an initial reading and some pertinent questions, Vicky was able to tell me things about my family relationships, finances and health which reiterated this. She immediately activated a few changes. I set up a water feature in my living room, as it was imperative to get my career moving once more. This in itself has had a knock-off effect in other areas of my life. The positive momentum which began shortly after her consultation has continued. My friends have also noticed a difference in my outlook and everyone who comes to my flat remarks (unprompted) on the atmosphere and genuine sense of well-being therein.

I have recommended Vicky to other acquaintances and whole-heartedly endorse a consultation with her. Since her visit in January Vicky has followed up with other advice and is genuinely interested in the outcome of her work. I am very impressed and now look on her as a friend.

Penny McCormick
They say people come into your life for reason, season and a lifetime. Well, Vicky came into my life for a reason. I was a total emotional wreck so to speak. It was a Friday morning when I was going through the Aquarius magazine to entertain myself when I came across an article about Vicky. Her phone number was mentioned so I called her up immediately. Though I have yet to meet Vicky in person, she actually offered to help me out with my apartment to iron out a few things in my life. I had a floor plan that my previous practitioner had given me ( she messed up completely!) which was the only thing I had to guide Vicky. With her busy schedule she took time out to come and get the readings for my building after which things took a massive 360 degree turn! Soon after a month I won a lucky draw in National Bonds, though a small amount, it was the first time in my life I had actually won something. Slowly and steadily things picked up financially and career wise. Now I have a brand new career with fantastic profile and of course the pay package!

Today when I look back, I'm so glad I picked up that Aquarius magazine.

Fathima Nizar
I have to have a good think about my last apartment, you definitely stopped the rot in the finance dept…and I had a steady build up of funds over a couple of years. Plus you advised me of the possibility of fire …& then there was one on the floor underneath me, when I was away in UK…but you'd protected me by the thingy on the wardrobe, so my apartment wasn't affected….really freaky that one – but successful.

In this apartment you selected it for me before I moved here ( I changed from another apartment which you said was not a good position). My new apartment has a lovely light airy feel. Then there is the fountain in my kitchen, to activate my money which has activated it big style at a time when my finances were really in the doldrums. I think I may just have to turn it off for a while – just to catch my breath.

So really in both my apartments you have been a life saver – in the first apartment perhaps literally.

Thanks for everything

Pam, Dubai UAE
I can say that our house was a Feng Shui success. We had much happier times and far more financial success after your expertise in Feng Shui was applied. Also with the children and schooling, relationships etc. Everything improved a great deal.

With regard to my business, it has been a great success with your help and your skills as a Feng Shui Practitioner. Your support and advice has improved the business and helped enormously with staffing problems.

I would not do anything without your advice as a Feng Shui practioner

Maria H
I now consult Vicky here in Dubai before I do anything; It has literally transformed my life and I can feel the effect immediately

Julia Dempster, Interior Designer