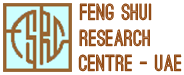 Terms of Service
Feng Shui is an ancient wisdom handed down by our ancestors, which has been in use throughout the Orient for many years.
To the best of our knowledge, all advice/information provided verbally or in written format is a sincere representation of such ancient wisdom but any advice/information provided by Feng Shui Research Centre – UAE FZE ("FSRC-UAE") and its associates is provided without warranty, representation or guarantee, implied or otherwise, of any kind as to the effectiveness of such advice/information.
FSRC-UAE shall have absolutely no liability for any loss or injury caused, in whole or in part, by its actions, omissions, or negligence, or for contingencies beyond its control, in procuring, compiling, or delivering the advice/information; any errors, omissions, or inaccuracies in the advice/information regardless of how caused; or any decision made or action taken or not taken in reliance upon the advice/information furnished.
The adoption and application of the advice/information offered by FSRC-UAE is solely the client's responsibility.