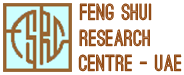 We can say "hand on heart" Feng Shui works! We have grown our business by 300% and truly believe that Feng Shui creates harmony within the team and financial rewards within the business – Alex Hurt, SensAsia Urban Spas, UAE.
Please provide attachments and photographs showing your premises. Please include a floor plan if possible. Thank you

Step #2: If you would like to upload files for consideration please click the "plus" (+) symbol to expand a section and upload the files. Thank you.

Thank you for your quote request.
Your enquiry is important to us and we will usually respond within 24 to 48 hours.

If you have any urgent questions or need to add any detail that you were not able
to add on the form, then please feel free to call 00971 50 646 1417.